Sometimes I think that, if I were to start a church from scratch, I'd go unplugged. Not the mid-90's fad where every girl with a guitar went acoustic. I mean that, in worship, I'd leave out the PowerPoint, the high tech sound system, the band, and maybe even the organ. Worship would be bare bones. Perhaps sing a cappella. Liturgical al fresco.
And while I couldn't TOTALLY unplug, I'd do the best I could get away with.
Here's why: sometimes I worry that churches are too worried about "relevance." We have to prove that we have something to say because we use tools that the culture would recognize.
Becoming a disciples of Jesus is like learning a new language, and through that language, seeing the world completely differently from how you saw it before. Being a Christian is about being enveloped in a story that is not your own making, but you have a part in it nonetheless. Following Jesus means living according to a different set of values than that which the world gives us.
I'd throw out the tech stuff the best I could because iPads, PowerPoints, theatre seating, etc scream "POWER!" In other words, in trying to speak the culture's language, we tacitly admit that they have true power to which the gospel message genuflects. We say, "Look, we're using the latest gadgets to prove we're relevant. We're cutting edge. We're cool. You won't be threatened because you use these same toys!"
When people come to church they should feel it in their skin that they're entering a different world. Church should be alien territory to those outside the faith.
But wait, you say, what about hospitality? What about welcoming the stranger as we welcome Christ?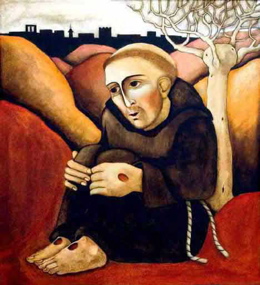 In response I'd ask: what are we welcoming people into? Are we welcoming people into a place of comfort or a place of challenge? Are we welcoming people into a place that looks like their living room, but with a cross on the wall? Or are we welcoming people into a space where God's people are gathered to be changed by God's grace?
Yes, we are called to be welcoming. But being welcoming means being gracious, inviting people into a different world, and guiding them along the way. Church should be uncomfortable for those non-believers. We bring people to hear the Word proclaimed, and Luther said that scripture is like a surgeon's scalpel. That doesn't sound very comfortable to me.
The same kind of discomfort you feel when visiting a foreign country where you don't speak the language. Mexico wasn't being unwelcoming to me by speaking spanish when I visited there. They were being who they are and invited me to participate in their world. And I began to see the world differently because of my discomfort.
I don't know what all this looks like. I can't paint a concrete picture. I simply sense that we're so far steeped in the traditions and expectations of the culture that our proclamation is being diminished. And I wonder if we need to go in the other direction, to stand in contrast to the secular world to make our unique message heard and received, to more effectively bear witness to a different reality running loose in the world.
(NB: Yes I get the irony of posting this on the internet)